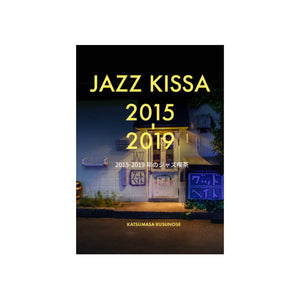 JAZZ KISSA 2014-2019
JAZZ KISSA 2014-2019
A collection of photographs introducing 56 jazz kissa across Japan taken from 2015 to 2019. "Memories of jazz kissa in 2015-2019", including shops that have already closed. A photo book that is a sequel to "Jazz Kissa 2014" Vol.1 and Vol.2, which introduced a total of 136 jazz kissa in eastern Japan.
Editing and production: JAZZ CITY 
Publisher: JAZZ CITY 
Published: August 24, 2022 
ISBN: 978-4-9910492-7-9 C0072 
Appearance: Modified A4 size (W210mm×H278mm) / full color 
Cover / matte coated paper 220 kg, PP processing 
Body / matte coated paper 90 kg 
Total number of pages: 130 pages
This book is a photo book, so there are no text articles. The table of contents and store address in Japanese and English are posted.